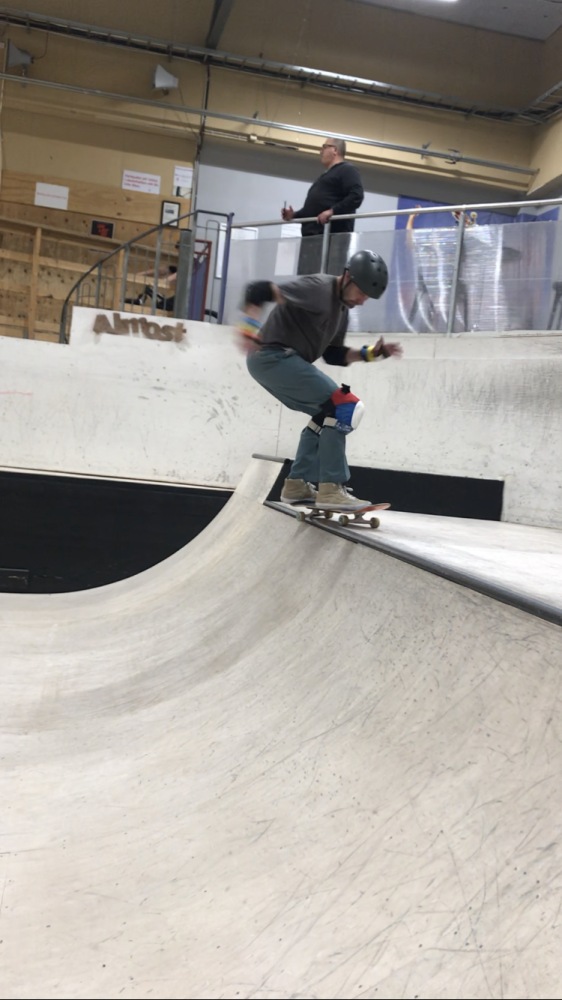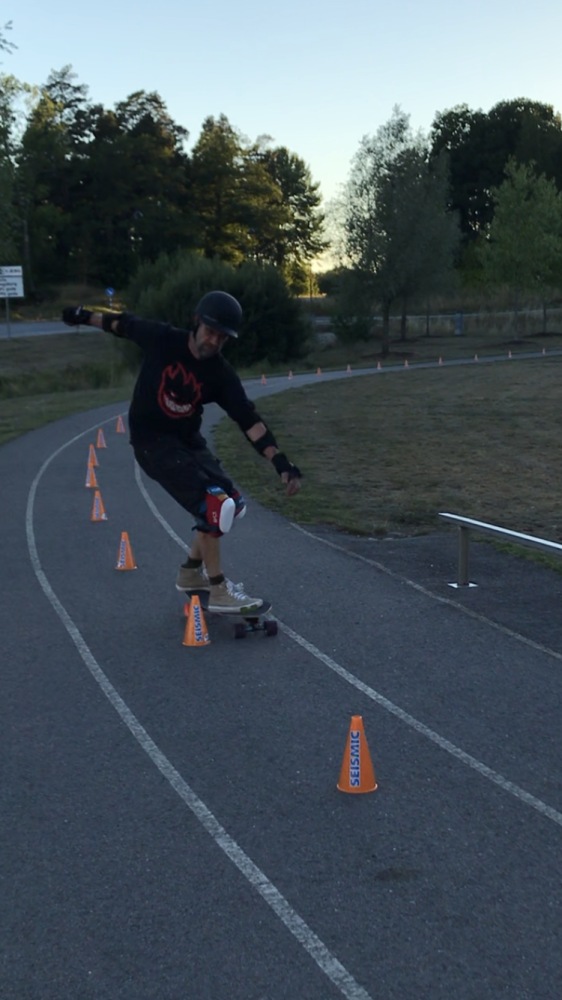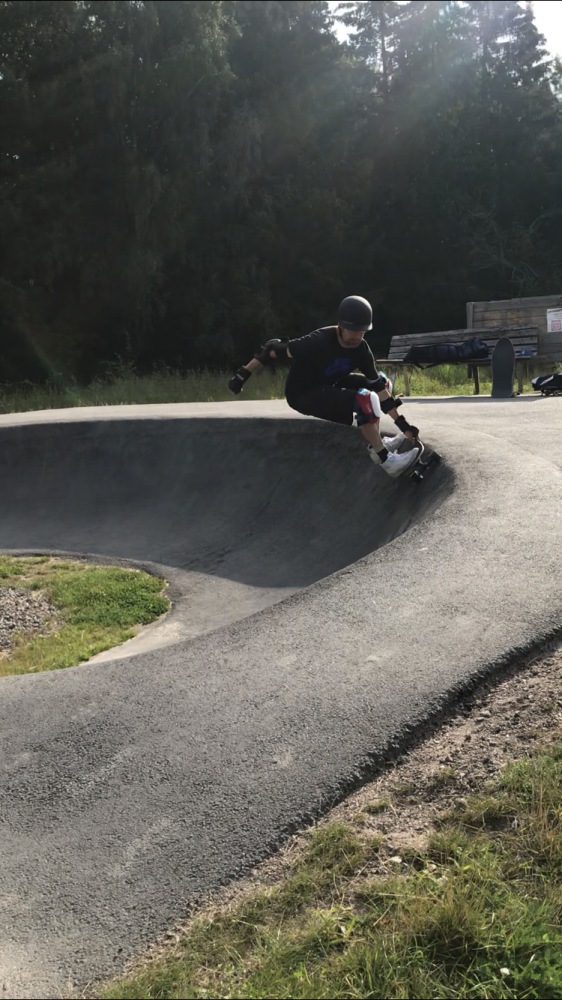 Professor Andersson is currently active as skateboarder. He started again 2015 following a long break. Now he skates with his friends at least twice each week. Not only ramp and bowl but also freestyle, surfskate, long distance pumping and slalom. The picture above is a "double finger flip" dating september 2020 (Photo Erik Solie), the next a rock'n roll at Hangaren skatepark in Linköping April 2021, at the same place mini-ramp frontside 50-50 in November 2022, then slalom skateboarding August 2022 and finally surfskating pump track in August 2021. Snowboard, snowskate and ice-blade skateboarding are occasionally practiced during winter times. A recent addition is mountainboard: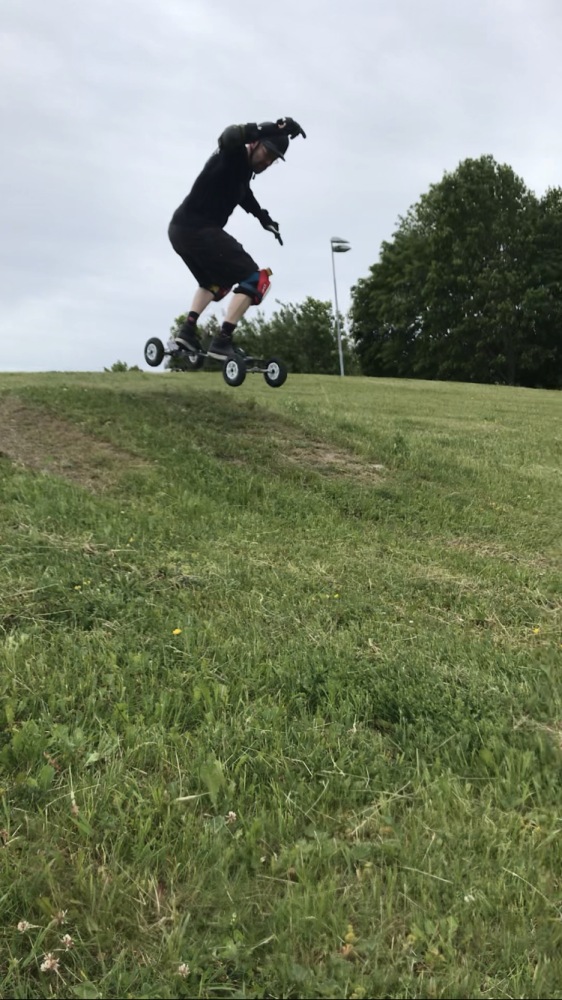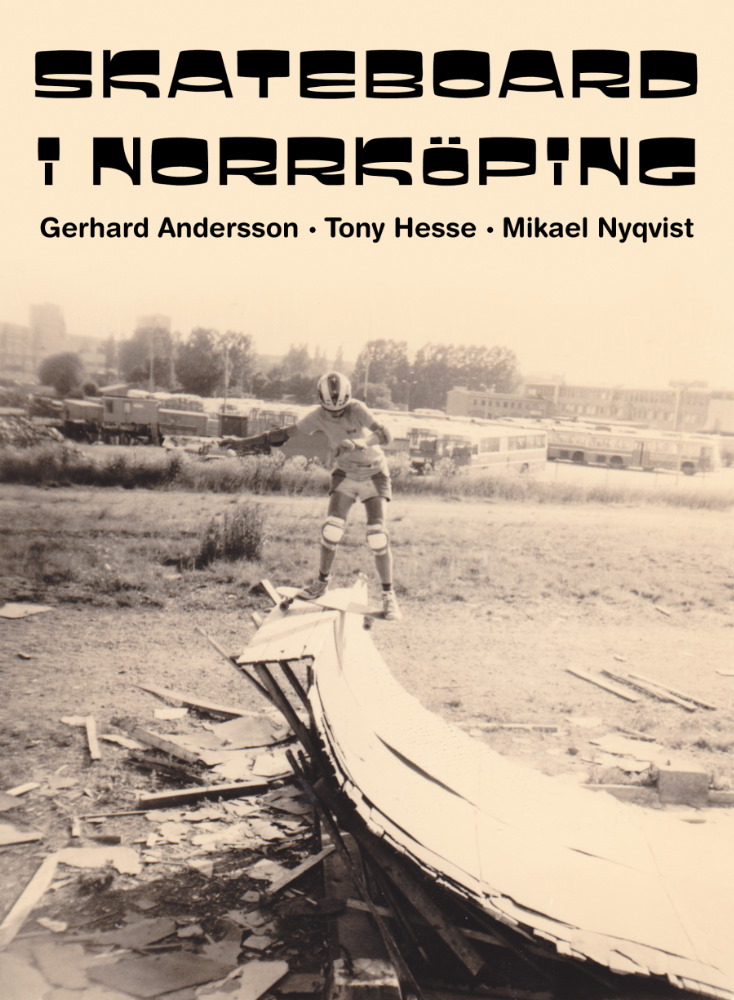 Book on the history of skateboarding.
The book was released 2 april 2016.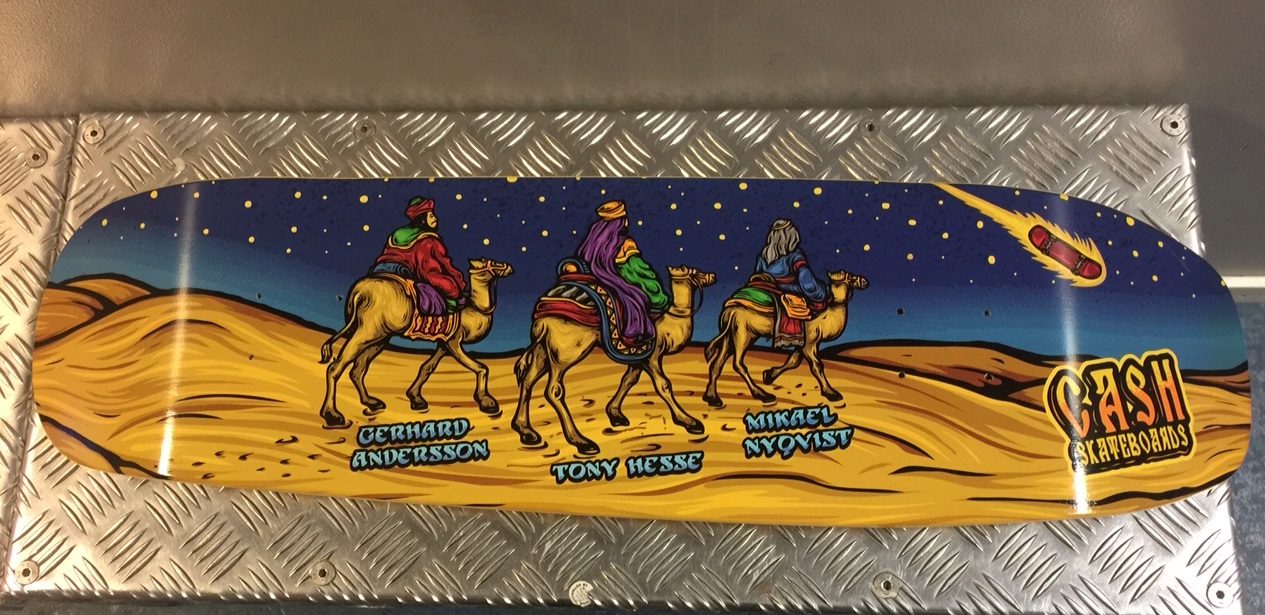 Signature board together with the two co-authors of the skateboard book.

Responsible for a website dealing with skateboard in Norrköping, launched 3 April 2017.
Music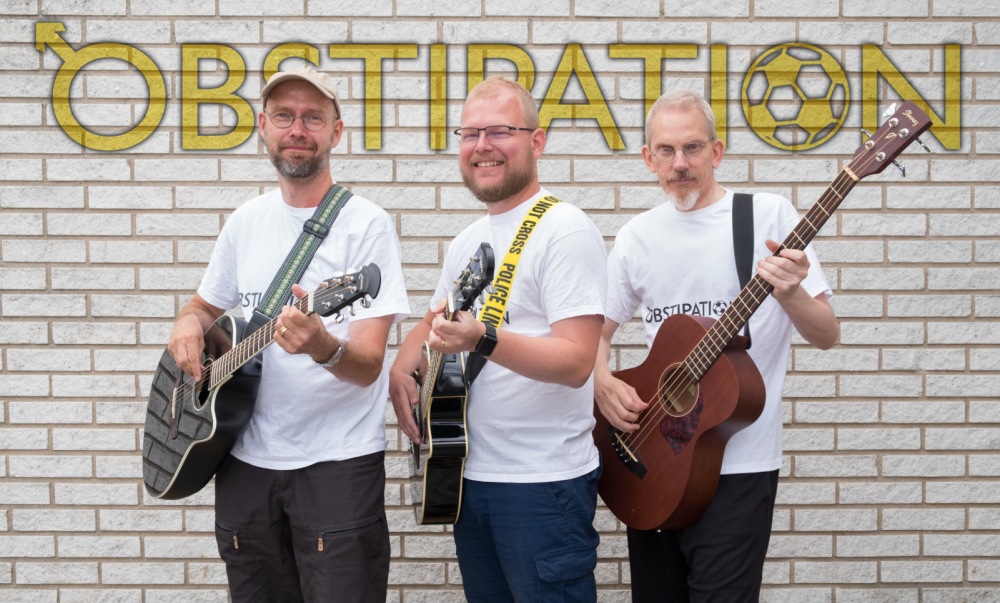 In 1981 Gerhard and his friend Mikael played in a punk band called Obstipation. After that he went into heavy metal and then big band student music and jazz. Then he had a long pause from music. Examples of songs written by Gerhard in his youth are available here. Obstipation started again in 2016 and together with a third band member (Gareth) they play "unplugged" music and rehearse on a regular basis (with occasional gigs). Mostly covers of popular songs from the 70's, 80's and 90's, but one tune from the early days called "sport" is on the setlist (see facebook for examples).