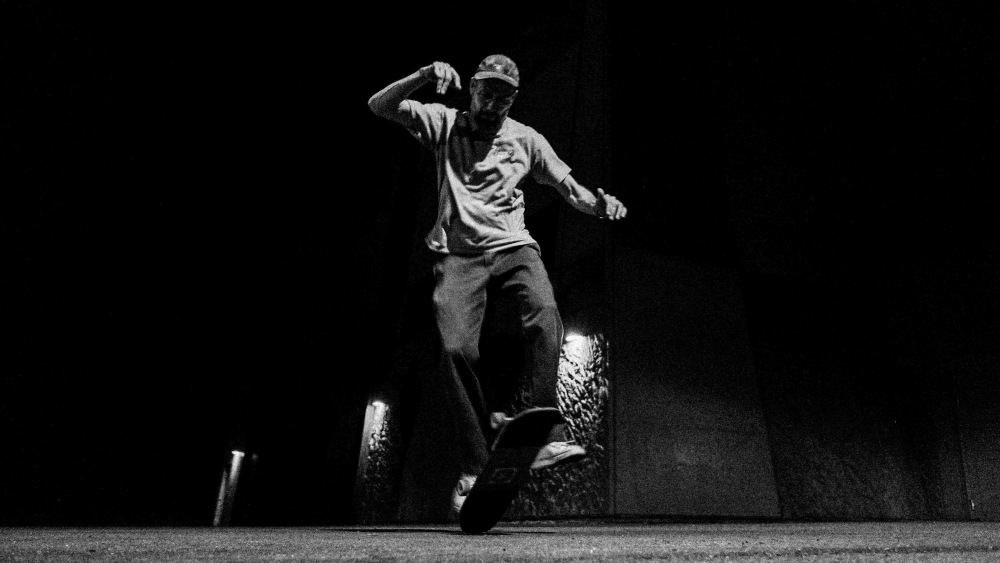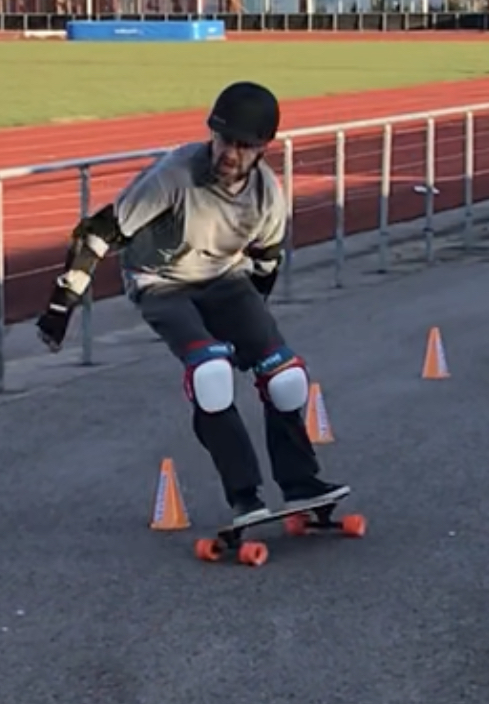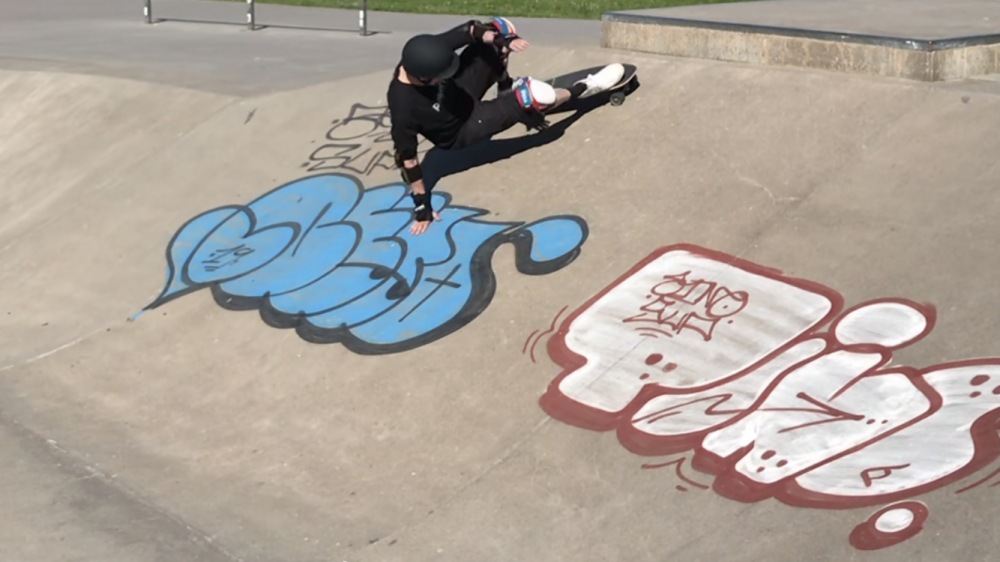 Professor Andersson is currently active as skateboarder. He started again 2015 following a long break. Now he skates with his friends at least once a week and often twice. Not only ramp and bowl but also freestyle, surfskate and slalom. The picture above is a "casper to casper" dating september 2020 (Photo Erik Solie) , the next a rock'n roll air at Hangaren skatepark in Linköping April 2021, then slalom skateboarding May 2021 and finally surfskating in June 2021.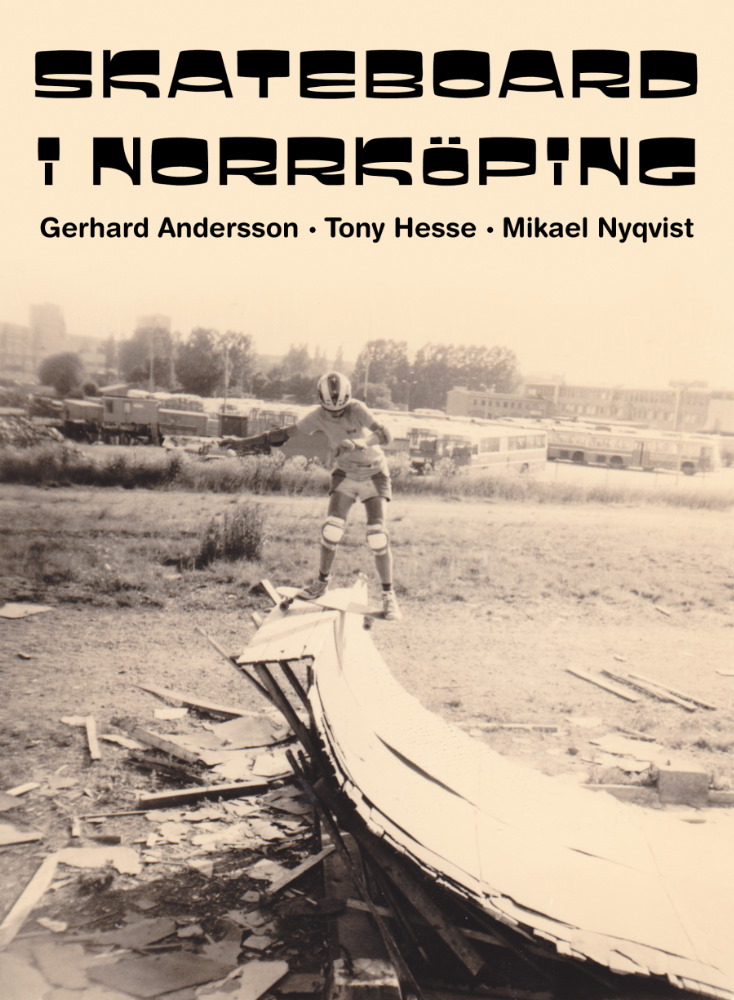 Book on the history of skateboarding.
The book was released 2 april 2016.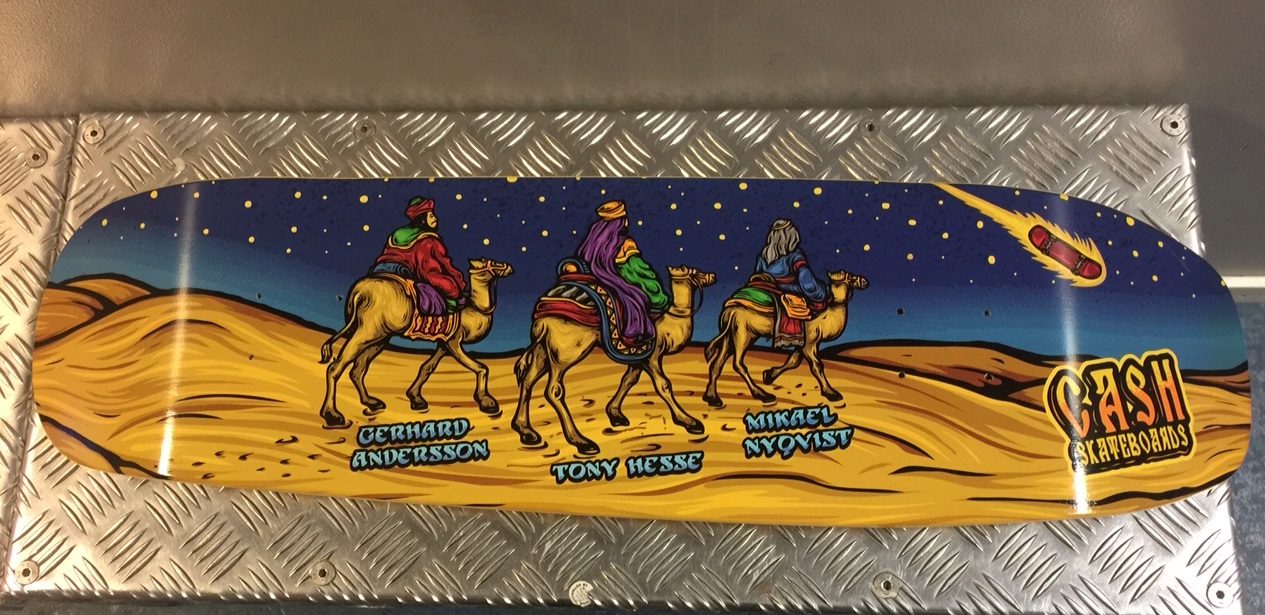 Signature board together with the two co-authors of the skateboard book.

Responsible for a website dealing with skateboard in Norrköping, launched 3 April 2017.
Music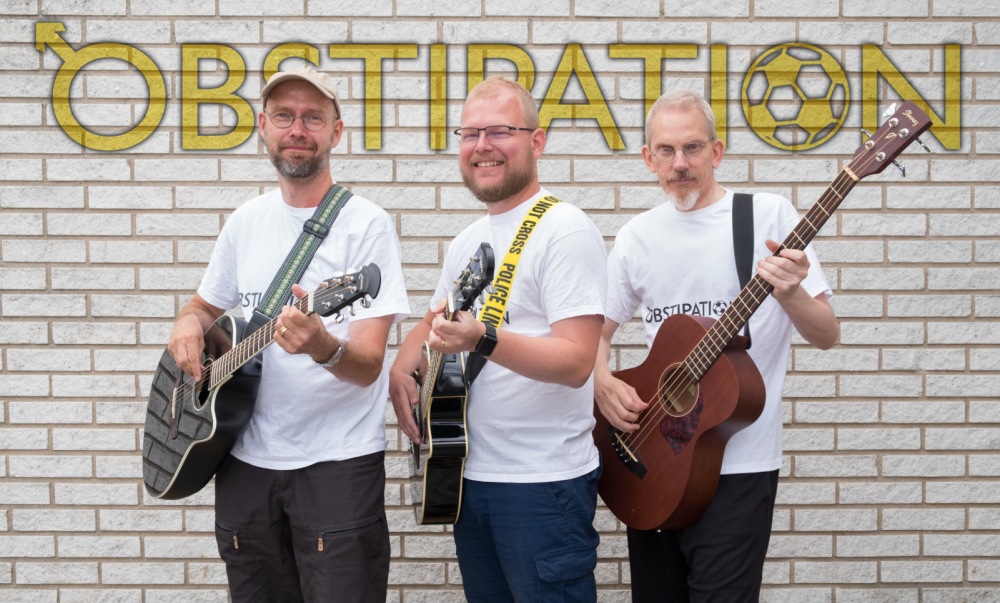 In 1981 Gerhard and his friend Mikael played in a punk band called Obstipation. After that he went into heavy metal and then big band student music and jazz. Then he had a long pause from music. Examples of songs written by Gerhard in his youth are available here. Obstipation started again in 2016 and together with a third band member (Gareth) they play "unplugged" music and rehearse on a regular basis (with occasional small gigs). Mostly covers but one tune from the early days called "sport" is on the setlist (see facebook for examples).